Babylon Berlin - Political intrigues in the Berlin of the 1920s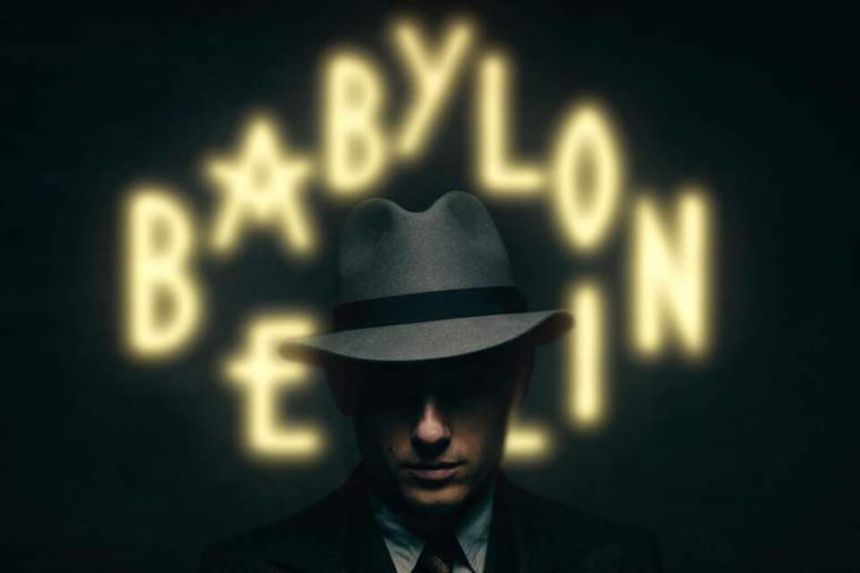 Launched in October 2017, you may have heard of the German series Babylon Berlin. This TV series takes us back to the Berlin of the 1920s and takes us to the heart of the social and political turmoil of the German capital at the time. Murder, corruption, organized crime and spies abound. With a budget of approximately $40 million, the series recreates the buzzing nightlife and historical events against a backdrop of political intrigue. This makes it the most expensive series ever made in Germany. So, with such means, what's Babylon Berlin worth? We'll tell you all about the successful German series!
What's Babylon Berlin about?
Babylon Berlin combines three main plots: police, politics and espionage.
The police investigation: The incriminating film
Babylon Berlin began in 1929, in the Berlin of the Weimar Republic. Commissioner Gereon Rath is transferred to Berlin in order to get his hands on a pornographic film compromising a politician in his hometown of Cologne. He is quickly taken under his wing by his colleague Bruno Wolker, an affable old man who is also a commissioner. Together, they investigate the city's licentious circles. Gereon Rath is also supported by the mischievous Charlotte Ritter, a 23-year-old flapper who does occasional work for the police. The young woman has set her sights on becoming the first female investigator to be admitted and is working hard to achieve her goals.
The political background: the "Black Reichswehr" (Schwarze Reichswehr)
Meanwhile, August Benda, the social-democratic head of the political police, is trying to thwart the "Black Reichswehr". A secret army made up of high-ranking officers, its members aim to overthrow the Weimar Republic and bring the monarchy back to power. In preparation for their coup d'état, they bring a train loaded with poison gas from the Soviet Union.
The spy plot: The Soviet train
The same train carries gold bars belonging to the Sorokin family, the last descendant of which is Countess Sorokina. Singer at the Moka Efti, a cabaret frequented by Charlotte, she is also the lover of Kardakov, leader of Trotskyist revolutionaries, and Nyssen, a rich industrialist from the extreme right. Kardakov will do anything to get this gold back, just like the Soviets. But he doesn't know that his mistress is also an agent in the pay of the Soviets...
Who are the main characters?
Gereon Rath
A native of Cologne, Gereon Rath is a discreet but tenacious commissioner in his thirties. Transferred to Berlin, he tries to adapt to the hectic life of the capital. He suffers from post-traumatic stress related to the loss of his brother, wounded on the battlefield in front of his eyes. His brother has been officially missing since the end of the First World War. We see him from time to time in acute attacks during which he administers morphine. Gereon is also plagued by guilt because of his long affair with his sister-in-law Helga, who has remained in Cologne. However, she joins him in Berlin at the beginning of season 2.
Charlotte Ritter
Nicknamed "Lotte" by her family and friends, Charlotte Ritter is a young and sparkling Berlin woman who embodies modernity. Originally from Wedding, a poor area of the city, she sometimes does odd jobs as a police assistant. Nevertheless, she aspires to become an investigator there and doesn't miss an opportunity to get involved in ongoing investigations. Being the only source of income for her family, she occasionally prostitutes herself at the Moka Efti to earn extra money. Despite a rather rough life, she brings freshness to the heavy context of the series thanks to her enthusiasm and resourcefulness.
Bruno Wolker
Commissioner and colleague of Gereon, Bruno Wolker ensures that he is integrated into the police force, but also in his new city. He regularly invites him to drink or dine at his home, finds him a bed with a friend who is a landlady... But underneath his affable airs, one soon discovers his hidden side. A corrupt police officer who abuses his power, especially with the prostitutes of the Moka Efti, he is involved in several shady cases, including the "Black Reichswehr". Wolker does not hesitate to eliminate anyone who stands in his way. Benda suspects him of his actions and has him followed by a young officer, Stephan Jänicke.
August Benda
August Benda is head of the political police in Berlin. A Jew and social democrat, he stirs up the wrath of anti-Semites and opponents of the Weimar Republic. A fervent defender of the Weimar Republic, he will use all his tenacity and integrity to protect it, fearing Germany's plunge into chaos and a new war. Benda is inspired by a real-life character, Bernhard Weiss, who also headed the Berlin police force.
Greta Overbeck
Charlotte's childhood friend, their paths cross again by chance. Put on the street by her parents and without resources, Greta finds a place as a maid with the Benda family thanks to her friend. More shy and impressionable than Charlotte, she finds herself embroiled in political intrigues in spite of herself.
Edgar "The Armenian"
Owner of the Moka Efti, Edgar is also at the head of an organized crime gang. Enigmatic and elegant, he is ruthless in the face of his enemies. However, he mysteriously watches over Gereon Rath.
Svetlana Sorokina
Svetlana Sorokina performs at the Moka Efti as a transvestite singer under the name Nikoros. As a Russian countess who has found refuge in Berlin, she has liaisons with Kardakov, a Russian Trotskyite, and Nyssen, a right-wing industrialist. But she is also a secret agent for the Soviets.
What are the most emblematic places in Babylon Berlin?
Anyone interested in the history of Berlin will be delighted to find emblematic places, some reconstituted digitally, others almost unchanged since 1929.
Alexanderplatz
The headquarters of the Berlin police is located at Alexanderplatz. Nicknamed Die Rote Burg (The Red Castle), this building and its surroundings were destroyed during the Second World War. The production used the rotes Rathaus, today's city hall with its nearby architecture, to film the exterior shots. The rest had to be digitally reconstructed.
Many of the scenes are located at Alexanderplatz. One of the most important squares in Berlin is not yet the gigantic cluster of shopping signs that we know today. But it is already distinguished by its bustle, daily crowds and modern architecture. The Alexanderhaus (although only completed in 1932!) and the period tramway that runs through it can be seen here. The only ones missing are the typical ensembles of Soviet architecture (Alexanderplatz did indeed belong to the East at the time of Berlin's separation) and, of course, the emblematic Fernsehturm (Television Tower).
Moka Efti
Elegant cabaret with a lively atmosphere, the Moka Efti is directed with an iron hand by Edgar "The Armenian". This ultra-modern place is composed of a restaurant, a nightclub where artists perform on stage and a basement dedicated to more or less clandestine prostitution. Many scenes of the series take place there and were filmed in the Theater im Delphi cinema dating from 1929.
The Moka Efti, on the other hand, really existed during the Roaring Twenties! Located at the time between Friedrischstrasse and Leipzigerstrasse, the establishment was however more trendy than bustling. With its restaurant, pastry shop, theme lounges, barbershop, typing pool, billiards... Berliners came here more to sip coffee and relax than to party. And even though the practice was common practice at the time, there is no indication that its basements were home to a prostitution trade. Moreover, the decoration was much more orientalist and exotic than the modernist one shown in Babylon Berlin. Since the building did not survive the bombing, unfortunately only period photographs remain to give an idea of what it looked like.
Hermannplatz
If you're a regular commuter on the Berlin underground, you'll recognize the Hermannplatz subway station without any problem. It seems to have been completely preserved since 1929. The square that gave it its name, however, has been the scene of some truly bloody events: Blutmai (Bloody May). Violent clashes between the communists and the Berlin police, which took place from 1 to 3 May 1929, are depicted in the series. They result in Rath and Wolker being charged with the murder of one of the demonstrators.
Wedding
On several occasions we were invited to the dirty suburbs of Wedding, which was called Roter Wedding (Red Wedding) at the time. This area of north-central Berlin was for a long time a working-class district with a largely communist population. The Ritter family crammed together as a group of seven people in a small, unhealthy slum with no comfort or privacy. In order to escape this condition and the brutality of her brother-in-law, Charlotte prefers to spend her nights outdoors, especially at the Moka Efti. Babylon Berlin therefore does not focus on this particular place, but rather on the living conditions of Berliners in the most disadvantaged neighbourhoods.
The lakes
If you've ever spent a summer in Berlin, you know how much its inhabitants are attached to its lakes. The city is dotted with them and, thanks to them, you don't have to go on holiday to feel out of place. An afternoon stroll, sunbathing on the sometimes improvised beaches, swimming and boat trips... Such scenes are commonplace and 100 years later, it is clear that nothing has changed! Except maybe the size of the swimsuits...
Why watch Babylon Berlin?
Still in production and currently consisting of three seasons and 28 episodes, is it worth watching Babylon Berlin?
Babylon Berlin's Pros:
A compelling historical re-enactment of 1920s Berlin
A painting of the different social and political classes before the rise of Nazism
a celebration of Berlin's nightlife true to its reputation
Fascinating characters full of ambiguity (Charlotte, Wolker, Edgar, Svetlana Sorokina)
Great suspense with many twists and turns
Babylon Berlin's cons:
Characters with little depth, especially from season 2 onwards
The plots are sometimes far-fetched
Some historical approximations (anachronisms)
Some action scenes are a bit clumsy
The social painting is not very present in season 2.
Our opinion and review on the Babylon Berlin series
As you will have understood, after a brilliant first season, the second one is less convincing. As if its creator, Tom Tykwer (director of Run Lola run and Perfume) had suddenly decided to turn it into an action series when it began as a crime and vice series. His purpose becomes diluted and it loses its accuracy.
However, if only one scene was to be kept: the one of collective jubilation at the Moka Efti! In this high place of the Berlin nightlife, Babylon Berlin offers us a moment of anthology during its second episode. Countess Sorokina, alias Nikoros, treats us to an interpretation of Zu Asche Zu Staub (From Ashes to Dust), the flagship song of the series. The avant-garde, liberated Berlin of the Weimar Republic wants to forget the horrors of the First World War and the humiliation Germany suffered. Alcohol is flowing and the characters let themselves dance and sing, far from the economic crisis and fascism to come.
As a historical painting, Babylon Berlin also questions our relationship with the world today. The rise of extremism and a renewed interest in Nazism are regularly reported in the capital. As a truly cosmopolitan and tolerant Babylon, Berliners can be proud of the city's free spirit and its vibrant nightlife. But can you ever really know what's going on in the basements and institutions? Only the history of the 2020s will tell us!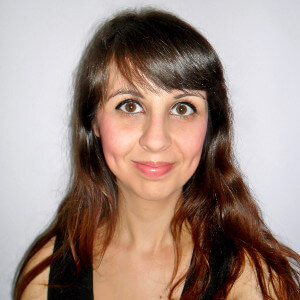 Mélodie Julienne
Writer
As a web writer, I am passionate about cinema and literature. As soon as I arrived in Berlin, I was charmed. Between two trips, I like to walk its streets and let myself be carried away by its singularity, full of creativity. An infinite fascination that I love to share!
These articles may be of interest to you
Nothing like a good movie to pass the time. Check out our selection of the 15 best German films, the most famous, some less known, recent or classics!
More than a film, a poem, a metaphor about life, in a melancholic West Berlin, in which the wall has not yet fallen.
Good Bye Lenin is a rhyme about life, love and revolution. A film directed by Wolfgang Becker with Daniel Brühl, to music by Yann Tiersen.