Berlin Cherry Blossom Festival: Why? When? Where?
Although the name may not necessarily evoke the land of the rising sun at first glance, it is thanks to Japan that the cherry blossom festival (Hanami in Japanese) takes place every year in Berlin.
The day after the fall of the Wall, the Japanese TV channel Asashi started a fund-raising campaign among its viewers in order to raise money to donate Japanese cherry trees to the city of Berlin. A kind of celebration of German reunification and a symbol of German-Japanese friendship. The result? 140 million yen were collected, which represented more than 9000 trees. The first Sakura (cherry tree in Japanese) was planted in November 1990 next to the Glienicker brücke, a symbolic place of the German division.
Every year, in April or May, during the flowering period, festivals are held to celebrate Japan and the magnificent, delicate colors of the trees. The two most impressive cherry tree alleys have been planted on Bornholmer strasse and in Teltow on the TV-Asashi-Kirschblütenallee where the Japanese cherry blossom festival takes place. There is something really magical to walk among these flowering trees (and also very Instagram-friendly).
Where are the best places to see Japanese cherry trees in Berlin?
1. Kirschblütenfest der Gärten der Welt 2020
Blumberger Damm 44, 12685 Berlin
19 April 2020 (the date may change depending on flowering)
Opening hours: 12-17h
Entrance fee: 7€, reduced rate 3 €
2. Japanisches Kirschblütenfest Hanami 2020 (more than 1000 trees)
TV-Asahi-Kirschblütenallee (am Mauerweg)
Opening hours: 13-18h
S-Bahn: S25 Lichterfelde Süd
3. Britzer Baumblüte 2020
From 3 to 19 April 2020 (depending on flowering)
Opening hours: 14-22h
Schloßpark Britz, Parchimer/Fulhamer Allee
Entrance fee: free of charge
4. Kirschblütenweg an der Bornholmer Str. (along the Wall)
S-Bahn Bornholmer Straße
5. Zionskirchstraße à Berlin Mitte
There are also beautiful Japanese cherry trees there
6. Lottumstraße, Mitte
7. Schwedter Str. in front of the Mauerpark
8. Prenzlauer Allee, Prenzlauer Berg
9. Wartburgstraße, Schöneberg
10. Nymphenburger Straße, Schöneberg
11. Görlitzer Park, Kreuzberg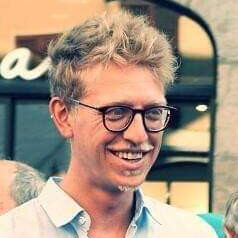 John-Henry Brichart
Author
I write novels, short stories, travel the world, take pictures, get drunk and scatter. I studied journalism and worked as a freelancer in Brussels before moving to Lisbon and now to Berlin.
These articles may be of interest to you
What to do in Berlin off the beaten track and far away from the recommended activities for tourists? Discover our selection of 20 unusual activities!
What to do in Wedding? What are the best bars, restaurants and places to discover? Insider tips and tricks from a local to discover the neighborhood!
The Mauerpark is one of Berlin's most famous and unusual places. Everything you need to know about this park, its karaoke and flea market.