Berlin Tempelhof Airport and Park: History & Tour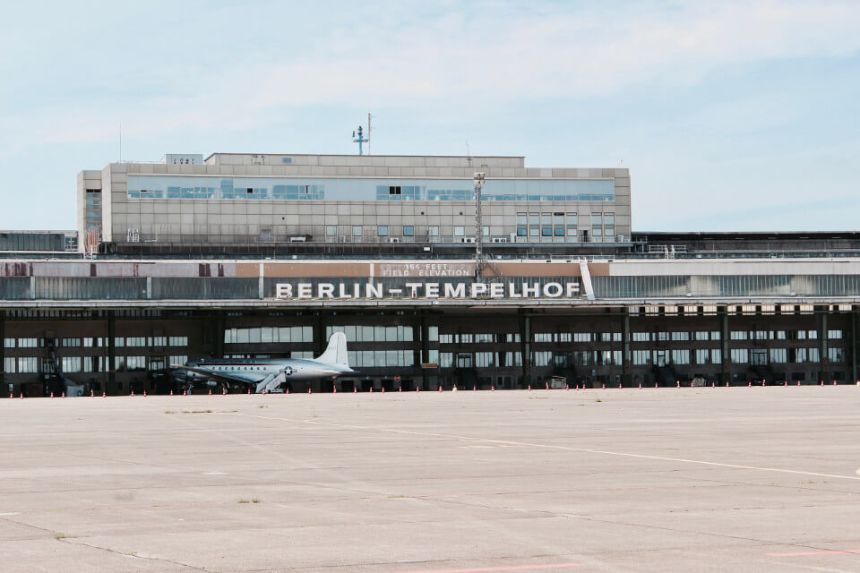 Since its closure in 2008, the former Tempelhof airport has become a huge public park. The Berliners have reclaimed the site: the airstrips now house longboards and windsurfers, and the lawns urban gardens, playgrounds and barbecues... not to mention the former airport terminal with its impressive architecture that can be visited. Berlin's unique and must-see place to walk on weekends, drink a beer and watch the sunset: welcome to the Tempelhofer Feld!
Tempelhofer Feld, from the airport to the public park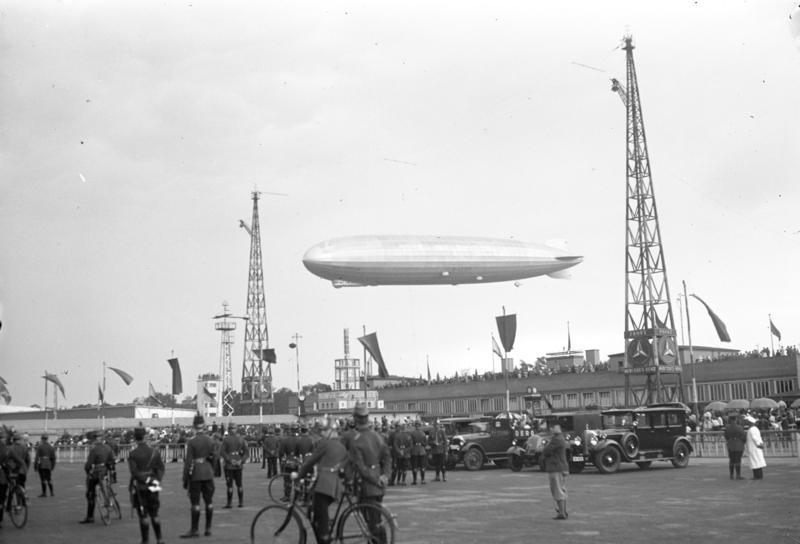 From the end of the 19th century, the Tempelhofer Feld (Tempelhof Field), located south of Berlin, was highly appreciated by city dwellers who came to walk around and admire the airships of the Prussian army. In 1923, it officially became Berlin-Tempelhof Airport, the first airport in the world. However, it was not until 1936 that its gigantic terminal was built. A typical building of Nazi architecture, it is supposed to evoke an eagle in flight, the emblem of Germany. It was also for a long time the largest building in the world before being dethroned by the Pentagon and the Palace of Parliament in Bucharest.
During the Second World War, the airport housed a concentration camp where workers were forced to produce aircraft. He miraculously survived the air raids and regained a second life during the 1948-1949 Berlin blockade. The Americans and the British made it the landing base for the airlift that provided food and fuel for millions of West Berliners. Tempelhof thus became a symbol of freedom in the eyes of the Western world.
The site then continued to receive civilian and military passengers before gradually declining, competing in particular with its two rivals: Tegel and Schönefeld. Berlin-Tempelhof Airport is no longer generating enough revenue and will close definitively on 30 October 2008. However, it was converted into a public park, freely accessible, in May 2010. The main terminal becomes a museum that can be visited.
Since 2015, some of the hangars at the former airport have been used as reception centres for asylum seekers.
The guided tour of the terminal
While the park is now open during opening hours, the former airport terminal is only accessible by guided tours. These are organised several times a week, in German and English, and offer you the opportunity to discover the inside of the building.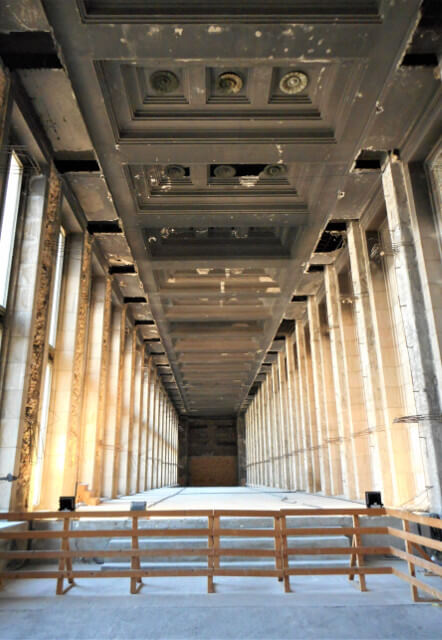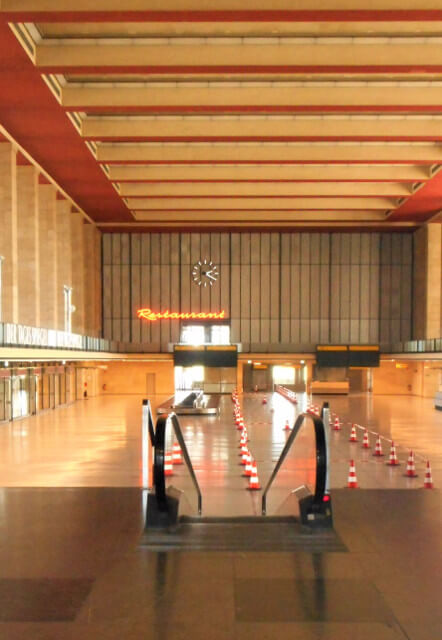 For two hours, your guide will tell you the particular history of this place, punctuated by anecdotes and period documents. You will also explore this time-bound airport with its check-in counters, baggage conveyor and unbroken signposts. You will get a little closer to a Rosinenbomber, a raisin bomber, the nickname given to the bombers who were supplying food to West Berlin during the blockade. You will also see hidden places such as a sports field, used by American officers when the site was under their control, as well as air raid shelters. A unique visit to an emblematic place in Berlin!
You can book a guided tour in English here.
What to do in Tempelhofer Feld?
Tempelhofer Feld has an area of 386 hectares. It is the largest park in Berlin, even bigger than the famous Central Park in New York! With so much space available, a multitude of activities are available to you:
Sport
Due to its extremely spacious setting, sports enthusiasts of all kinds will particularly appreciate Tempelhofer Feld.
The old airstrips now provide an ideal terrain for joggers and snow sports enthusiasts. Several kilometres long, it is possible to cycle, rollerblade, skateboard or windsurf without worrying about traffic.
Fields have been specifically designed for team sports, including football, basketball and petanque. Tennis courts are also located on the edge of the park, at Columbiadamm.
Finally, the hectares of lawn are used for yoga or shiatsu sessions on sunny days, replaced by cross-country skiing when the snow comes.
Leisure activities
Relaxation lovers can rest assured that it is possible to enjoy the peace and quiet of Tempelhofer Feld.
The greenest hands can participate in the community garden where everyone is encouraged to cultivate and decorate their own plot while the barbecue areas allow impromptu picnics with family or friends. Our four-legged companions are not to be outdone since two dog parks are dedicated to them so that they can exercise.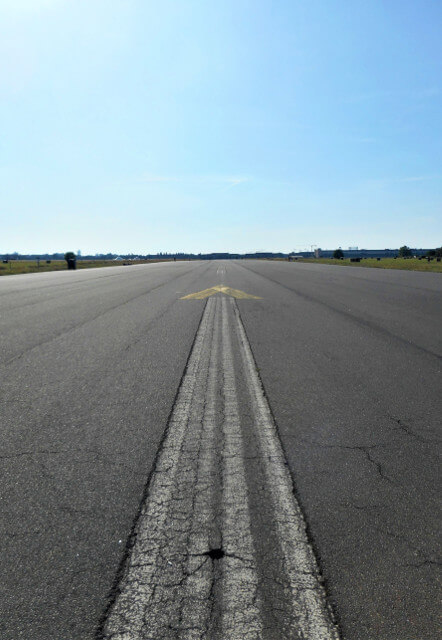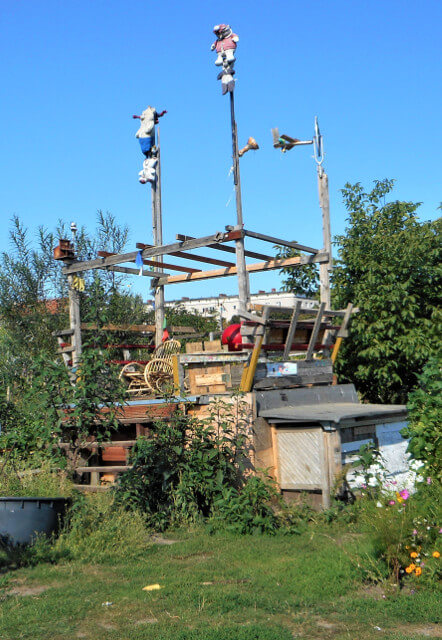 The budding artists should find inspiration there and meet other musicians, painters, acrobats... as well as a large number of readers. As for do-it-yourselfers, a bicycle repair workshop offers to take care of your loyal mounts or give lessons.
Finally, nature lovers will enjoy the bird watching area, located on the large central lawn, which is closed to visitors.
Not to mention the blazing sunsets. While the Fernsehturm is burning in the distance, enjoy one of the most beautiful panoramas in the city!
Events
Tempelhofer Feld is also regularly the ideal setting for events in its hangars or huge park: trade fairs, conferences, concerts, festivals, shows, outdoor cinema... All year round, the old airport continues its tradition of welcoming visitors from all over the world.
Not to be missed: the DrachenFest, the kite festival, held every September. An exceptional moment of poetry where the sky and the Tempelhof field are adorned with thousands of kites of all shapes and colours. Unforgettable!
Map, Address and how to get there
Map of Tempelhof
Tempelhof is located in the Schöneberg district, a few minutes walk from Platz der Luftbrücke (airlift square). The address of the main entrance is: Tempelhofer Damm, 12101 Berlin.
Opening hours:
Schedules vary monthly depending on the length of the days. Approximately from 7:30 am to 5:00 pm in winter and from 6:00 am to 8:30 pm to 10:30 pm in summer. For more details, please consult the opening hours here.
How to get to Tempelhofer Feld?
There are several entrances and exits.
Main entrance on Tempelhofer Damm (to the museum)
S-Bahn
S41, S42, S46, S47 S-Bahnhof Tempelhof
U-Bahn
U6, Paradestraße or Tempelhof stops
Entrance on Columbiadamm (to the park)
U-Bahn
U7, Südstern judgment
Bus
Line 104, Friedhöfe Columbiadamm or Golßener Straße stops
Entrance on Oderstraße (to the park and the grill area)
U-Bahn
U8, Hermannplatz, Leinestraße or Boddinstraße stop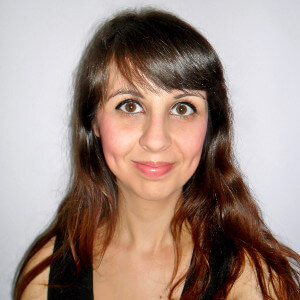 Mélodie Julienne
Writer
As a web writer, I am passionate about cinema and literature. As soon as I arrived in Berlin, I was charmed. Between two trips, I like to walk its streets and let myself be carried away by its singularity, full of creativity. An infinite fascination that I love to share!
These articles may be of interest to you
What to do in Berlin off the beaten track and far away from the recommended activities for tourists? Discover our selection of 20 unusual activities!
What is there to see and know about one of Berlin's most beautiful avenues? About its monuments, memorials, statues, squares...
A historical guided tour through the bunkers and underground of Berlin with the Berliner Unterwelten: Which tour is the best? Our experience & review!