Cookies Cream in Berlin (1 Michelin Star): Restaurant Review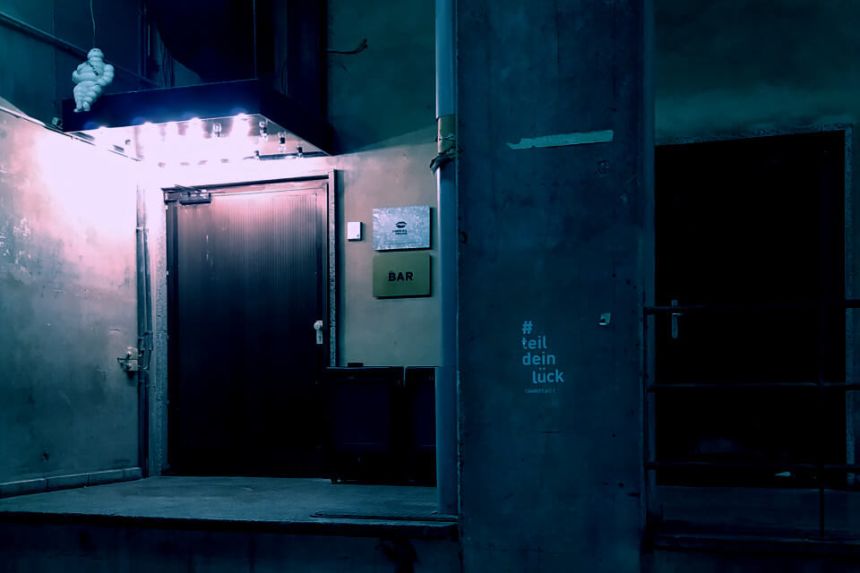 It's December 30th (it's my birthday, thanks for your good wishes). It's ten o'clock. And we're desperately walking between Friedrichstrasse, Unter der Linden and the comic opera.
- It's there, that's the address.
- It's a parking lot.
- Do you see it?
- Where is it?
We keep walking. We see nothing, absolutely nothing. It's two degrees and the hunger is preventing us from thinking straight.
- What's that?
- That's a garbage area.
I walk forward, between the industrial buildings, in a dark backyard. There's no one around. In the recess of a concrete wall, just above some big garbage cans, there's a door, dimly lit. When you get close enough, you can see a bell next to the closed door.
I ring the bell. We wait.
The door opens.
A man with a Spanish accent and long hair leans towards us, smiling.
"Welcome to Cookies Cream"
Anyone who has ever had the chance to eat in a Michelin-star restaurant knows that most of the restaurants recommended by the guide are rather stilted, meeting rather rigid codes on the quality of the cuisine, of course, but also on the service in the dining room.
So it's more of a surprise when you arrive at Cookies Cream, a vegetarian restaurant which was awarded a Michelin Star in 2017, hidden in the bowels of the city.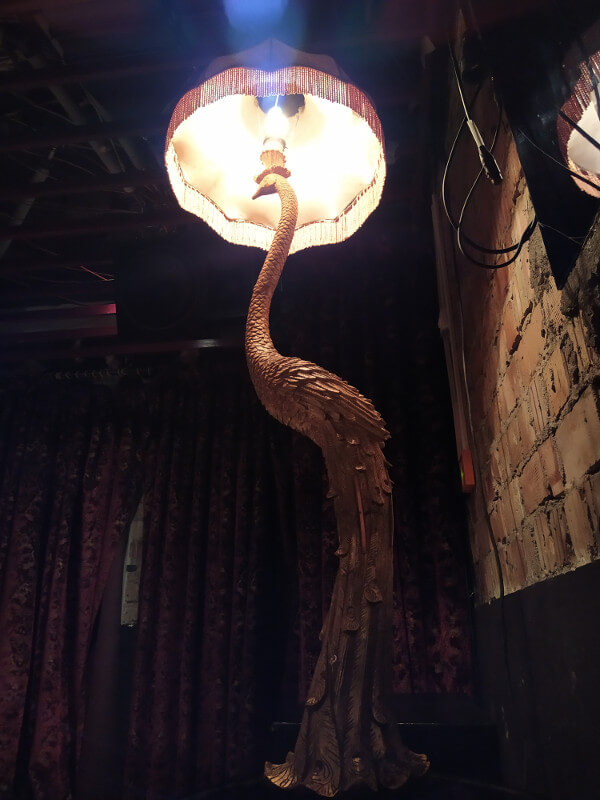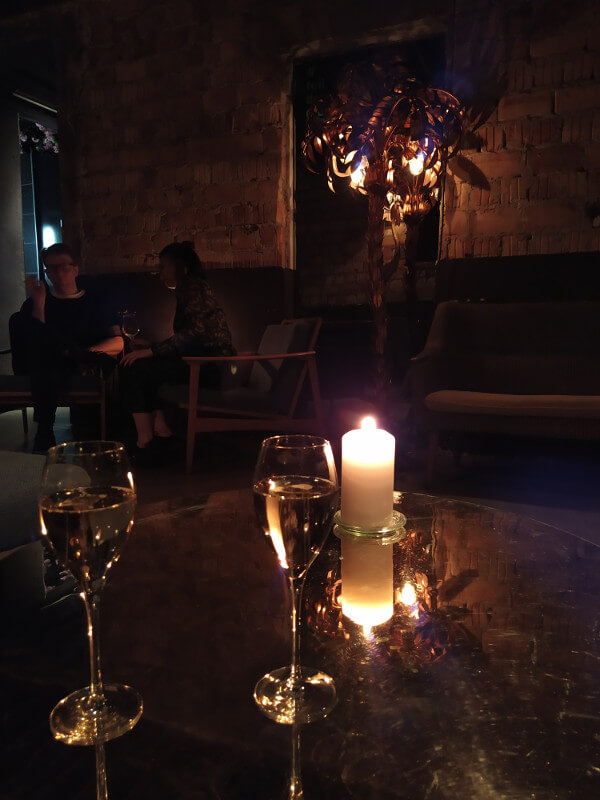 After a drink at the bar, where we waited ten minutes, we are announced that the table is ready. A waiter precedes us, we go upstairs and we discover a dark room with a trendy industrial style, very crowded, there must be about sixty people, at least. On the wall, a thick "Ficken" is painted. The tone is set. We are seated at a table, the light is perfect, it lights only us. The room is noisy, cheerful, far from the hushed atmosphere of the star restaurants where I have already eaten. The waiters are also far from the standards of gastronomic restaurants of this standing: hyper pierced, hyper tattooed, but all of great professionalism.
We choose the 3-course menu at 59 €, where you can choose between starters, main courses and desserts as you like. So it will be one starter and two main courses.
Marinated chicory - dill - seed - almond
Baked aubergine with Edamame - papadam - savory - onion
Mixed beet - fritters - peas - shiso
The starter of pickled endive is quite simple, without much inventiveness. The mixture of melting eggplant and edamame is interesting. And the beetroot juice is a real success. The dishes are light, a little too light perhaps. So I steal one or two bites of Parmesan dumplings with Alba truffle from my table neighbor. It's filling and rather heavy. We drink a few glasses of Riesling, the first bottle of wine costs 49€. When the last plate is taken away, we discover the room half empty, it's 00:30 am. At the exit, the waiter gives us back our jackets and explains that he is looking forward to New Year's Eve. He will finish earlier today and will be able to party in the bar which is on the other side of a heavy partition, hidden by a Persian carpet and which belongs to the restaurant.
We're leaving, lighter than when we arrived of 150€. At that price, even if everything is perfectly executed, we probably expected more adventure, discovery and surprise.
It's strange that Cookies Cream, in its industrial and underground style, where you ring an anonymous doorbell as you used to do to access clandestine bars during Prohibition, with its tattooed waiters and falsely provocative tags, is finally playing it so safe, without taking too many risks and without any great adventure or exploration on the plate. Isn't being subversive rather the opposite?
It's December 31st, it's not quite my birthday anymore. But I continue to walk at night and sink into the bowels of the city, smiling and finally full.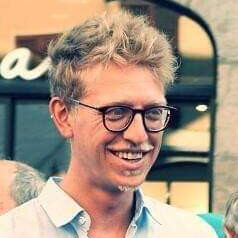 John-Henry Brichart
Author
I write novels, short stories, travel the world, take pictures, get drunk and scatter. I studied journalism and worked as a freelancer in Brussels before moving to Lisbon and now to Berlin.
These articles may be of interest to you