Natural History Museum in Berlin: Highlights, Price, Info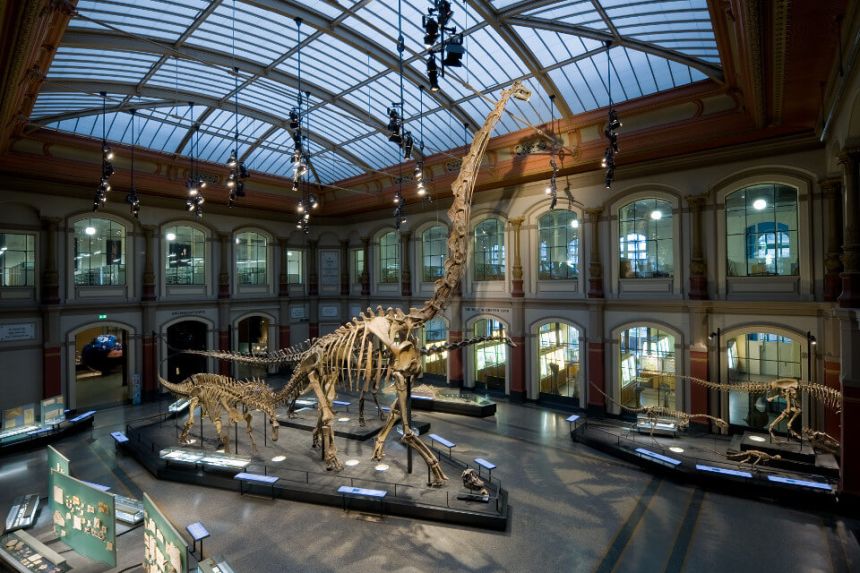 Located in the heart of Berlin, the Museum für Naturkunde, or Natural History Museum, offers a visit dedicated to the natural sciences in several theme rooms. Known to house the world's largest assembled dinosaur skeleton, you can also admire the fossil of a bird dinosaur, the Archaeopteryx, or the naturalized replicas of Knut the polar bear and Bobby the gorilla, former stars of the Berlin Zoo. With more than 30 million exhibits, the Berlin Museum of Natural History offers an immersive view of nature and our planet far from the hustle and bustle of the German capital.
History of the Museum of Natural History of Berlin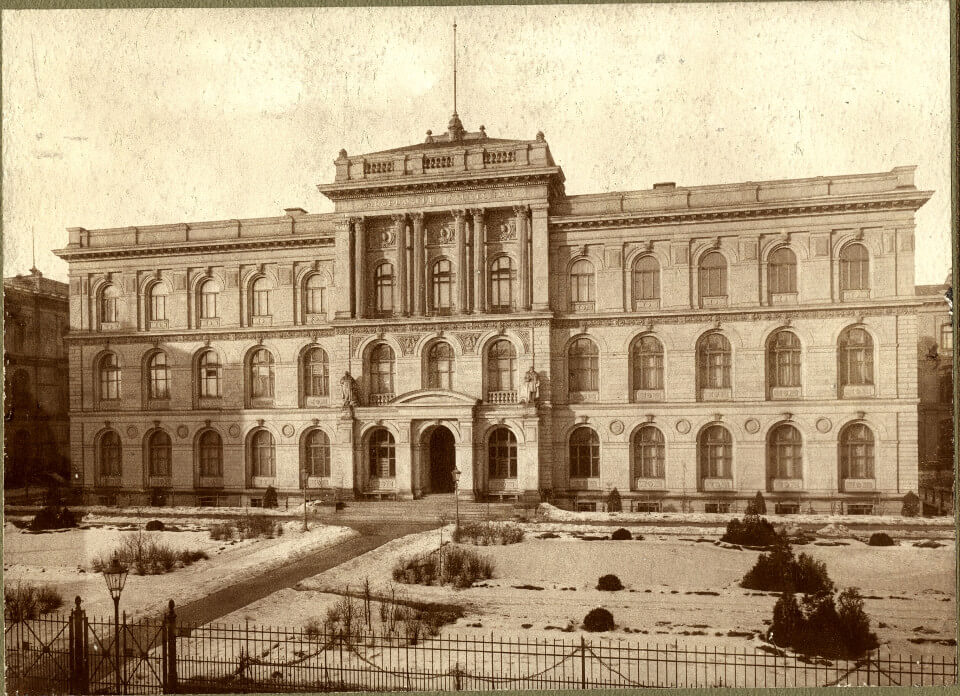 The history of the Museum für Naturkunde begins in 1810 with the founding of the University of Berlin. Its main building, located at that time in Unter den Linden, houses three museums devoted respectively to anatomy and zootomy, zoology and mineralogy. Over the years, the collections have grown considerably. The architect August Tiede was commissioned to build a museum to house the three structures on Invalidenstraße. The new neo-baroque building was inaugurated by Emperor William II in 1889.
During the Second World War, bombardments inflicted heavy damage on the building. The east wing is completely destroyed and a number of specimens are lost. However, it was the first museum in Berlin to reopen to the public in September 1945. In 1949, the University of Berlin was renamed under its current name: Humboldt University. By extension, the museum was nicknamed the "Humboldt Museum" until its dissociation from this institution in 2009.
An active multidisciplinary research center, it receives more than 700,000 visitors per year and continues to make science accessible to all through the variety of its content.
What to see at the National History Museum?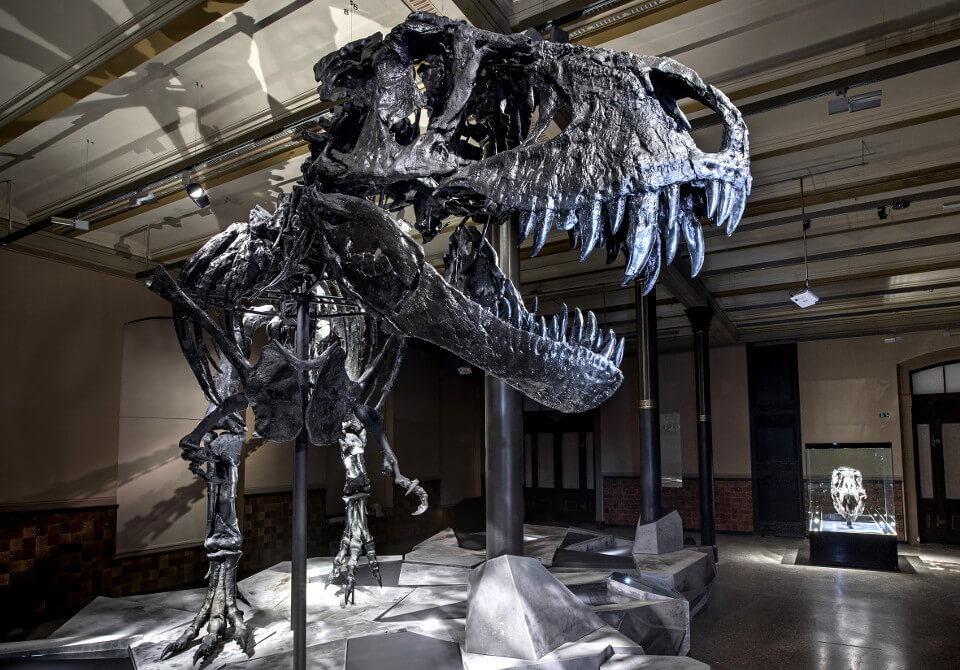 The museum offers various collections, divided into thematic rooms. On the program: paleontology, zoology, mineralogy, geology, astronomy... a complete range of natural sciences!
The World of Dinosaurs
The museum's master collection and undoubtedly its most famous features a spectacular piece: the world's largest assembled dinosaur skeleton, nearly 150 million years old. Oskar of his little name, a Brachiosaurus brancai (Giraffatitan) of 13.27 meters high! This dinosaur weighed no less than 30 tons.
A remarkable fossil of Archaeopteryx, a dinosaur that is the ancestor of birds, is also the pride of the site. Not to mention a number of other skeletons and animations that bring these creatures back to life.
A special exhibition TRISTAN - Berlin zeigt Zähne (Berlin shows teeth) has been available since 2015 with the museum's new superstar Tristan Otto, a Tyrannosaurus rex 12 metres long and 4 metres high. Tristan is one of only two T-rex of its species visible in Europe and one of the most complete skeletons in the world. Impressive!
Masterpieces of taxidermy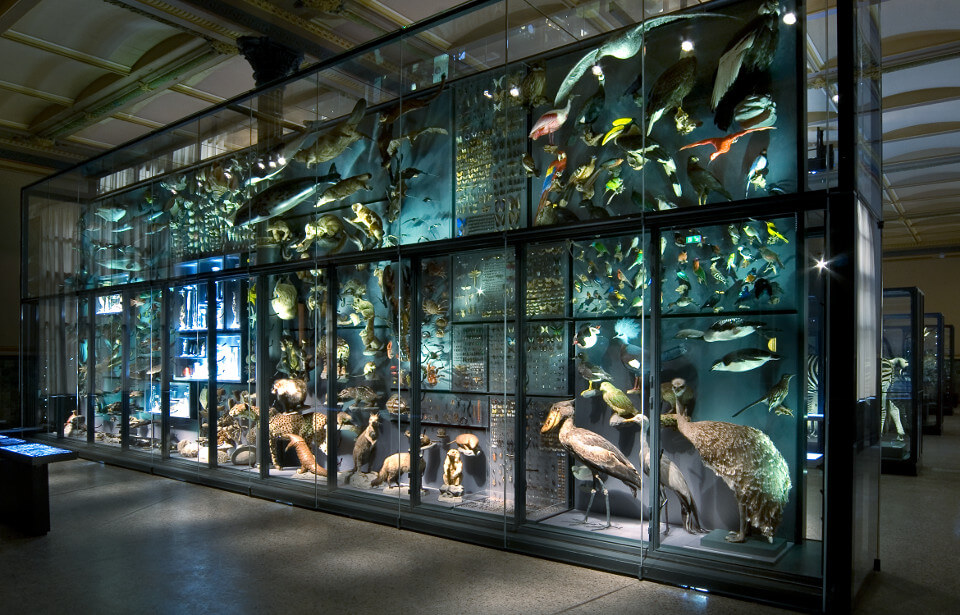 Many specimens of stuffed animals including the former stars of the Berlin Zoo, Bobby the Gorilla and Knut the Polar Bear can be seen. The collection also highlights the practice of taxidermy and its importance for scientific research.
Evolution in action
With its flagship attraction, "The Biodiversity Wall" composed of more than 3000 naturalized animals, this exhibition explains the principles of evolution.
The "Wet Collection"
The wing destroyed during the war was rebuilt in 2011. It now hosts an impressive compilation of one million specimens preserved in ethanol. These hundreds of thousands of jars spread over 12.6 km of shelves, used for scientific research purposes, are accessible to the public.
The Minerals
More than 200,000 mineral specimens are on display in this room, which has remained unchanged since the 19th century. Between meteors and precious stones, 70% of the minerals on earth are represented there.
Finally, other halls dedicated to our Earth and Solar System, the cosmos, local birds and animals or modelled insects are to be explored.
The Museum of Natural History organises temporary exhibitions, guided tours, workshops, conferences and programmes for children and young people all year round. Whether you are fond of natural sciences or simply curious, you will be amazed by the diversity of the collections presented. An opportunity to (re)discover the richness of our planet not to be missed in Berlin!
Map, Address and how to get to the Natural History Museum
Map of the Museum of Natural History (Museum für Naturkunde) in Berlin
The Natural History Museum is located in the Mitte district of Berlin, just a few minutes walk from the underground station of the same name, the "Naturkundemuseum".
Address
Invalidenstraße 43, 10115 Berlin
Opening hours
Closed on Mondays
Tuesday to Friday: 9:30 am to 6 pm
Saturday, Sunday and public holidays: from 10 am to 6 pm
Entrance Ticket Price
Adults : 8€
Reduced ticket : 5€ (children under 18, students)
To get there by metro (U-Bahn)
Line U6, station: Naturkundemuseum (3 minutes walk)
To get there by S-Bahn
Line S5 or S7, station: Hauptbahnhof (10 minutes walk)
Line S1 or S2, station: Nordbahnhof (10 minutes walk)
To get there by bus
Line 245 or N40, bus station: U Naturkundemuseum
Line 120, 123, 142, 245, N20 or N40, bus station: Invalidenpark
To get there by tram
Line M5, M8, M10 or M12, tram station: U Naturkundemuseum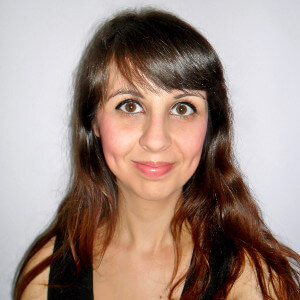 Mélodie Julienne
Writer
As a web writer, I am passionate about cinema and literature. As soon as I arrived in Berlin, I was charmed. Between two trips, I like to walk its streets and let myself be carried away by its singularity, full of creativity. An infinite fascination that I love to share!
These articles may be of interest to you
No need to stay at home and get depressed because of the bad weather. Discover 25 original ideas of activities to do in a rainy day in Berlin!
Discover the history, architecture and significance of Berlin's most impressive Soviet memorial. And how to visit it.
A must-see monument in Berlin with a breathtaking view of the city