10 Best Places Where You Can Play Pétanque in Berlin
Pétanque, the French national boules sport, brings people together and Berlin has many playing fields with a bit of the charm of the south of France. Yes, a petanque set is heavy to carry (about 4 kg for a set of 6 boules). But what a joy to be with friends for a game. In teams or one on one, nothing better to develop a spirit of camaraderie while enjoying being outside.
The rules of the game
The goal is to get your balls as close as possible to the jack. The rules can be adapted according to the number of players. Here are some simplified rules for a game with three players with a set of 6 balls:
You decide who starts the game and throws the jack. The player who starts then throws his first ball, then the second player, then the third. Now, the player whose ball is farthest from the jack throws his second ball, the player whose ball is closest throws his second ball and so on.
The player whose ball is closest to the jack wins one point and the right to shoot the jack on the next turn. If the two balls closest to the jack belong to the same player, the player scores two points.
And so on until one of the players reaches 13 points.
Bring your petanque set and the field is yours. The map below will help you locate the courts near you.
Map of the petanques / boules courts in Berlin
10 Adresses to play petanque / boules in Berlin:
Rykestraße - Rykestraße 34, Prenzlauer Berg
Paul-Lincke-Ufer - between Forster and Liegnitzer Straße, Kreuzberg
Rathaus Schöneberg am goldenen Hirschbrunnen - between Fritz-Elsas-Straße and Freiherr-vom-Stein-Straße, Schöneberg
Club Bouliste de Berlin e.V., Rue Doret 8, 13405 Berlin-Tegel
Schloßstraße am Charlottenburger Schloss - in front of "Kastanie", Charlottenburg
Park am Gleisdreieck - Möckernstraße, Kreuzberg, Yorckstraße, Schöneberg
Tegeler Hafen - Greenwichpromenade, an der Sechserbrücke, Tegel
Viktoriapark - in front of the soccer stadium Willy-Kressmann-Stadion near Dudenstraße, Kreuzberg
Gipsstraße Spielplatz - corner of Gipsstraße and Auguststraße, Mitte
Rathaus Reinickendorf - behind the Rathaus Reinickendorf, Rathauspark 1, Reinickendorf

Translated with www.DeepL.com/Translator (free version)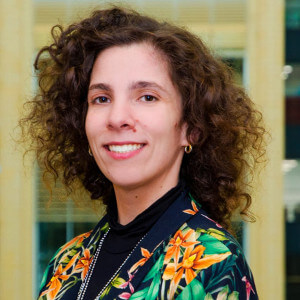 Lysiane B.
Author
For the past four years, I have been roaming the streets of Berlin in search of discoveries, novelties and surprises, with sports, music and entertainment of all kinds as my favorite activities.
These articles may be of interest to you
Thermal baths/saunas/hammams - This futuristic spa offers a dome of well-being and comfort for those who wish to escape the cold of winter.
Where can you play Kegeln (and not bowling!) in Berlin? Which are the best bars and restaurants with Kegeln in Mitte, Kreuzberg, Wedding, Prenzlauer Berg?