Looking for a cosy break with books and bagels in Berlin?
Located after East Side Gallery, Shakespeare & Sons is an English-language bookstore cafe with a young and relaxed atmosphere. After its debut in Prague in 2002, the franchise moved to Berlin in the Prenzlauer Berg district and then to the Friedrichshain district where it took over a former bookstore. That's where we went. It's very bright and quiet, a place that calls for serenity - some people even take the opportunity to work on their laptops in the designated areas.
As far as the bookstore corner is concerned, more than the quantity, it is the diversity that has been put in the spotlight: from poetry to fiction to philosophy, the articles are carefully arranged so that it is easy to find one's way around. Most of the books are in English, with the exception of a section reserved for French-language books. It is possible to buy new as well as used books.
As for the coffee corner, you can enjoy a hot drink surrounded by the colours of the many book covers that adorn the walls. A wide selection of bagels and Home-made pastries is on sale for prices ranging from 4 to 8 € and accompanies this well-deserved break.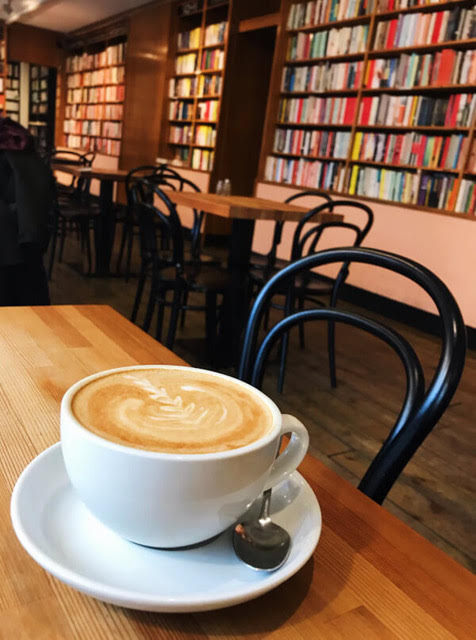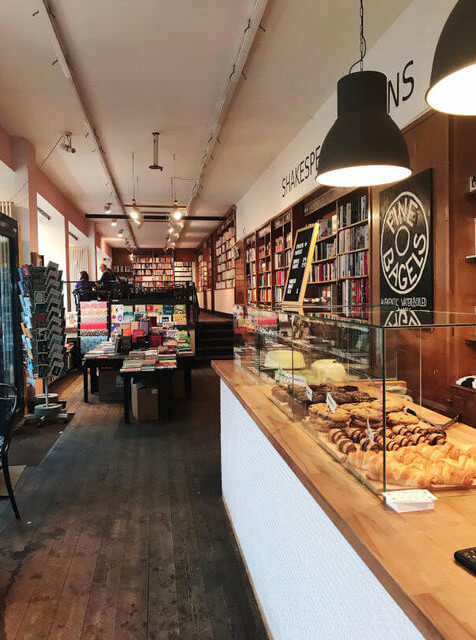 The + : warm atmosphere that invites discussion, correct prices for a wide range of good quality products.

The - : no clearing or cleaning of tables after each visit, no books in German.
Shakespeare & Sons (Friedrichshain)
Address: Warschauer Str. 74, 10243 Berlin
Transport: M10 - Grünberger Str./Warschauer Str.
Timetable: Monday to Sunday from 8 am to 8 pm.
Prices: For a bagel or pastry, between 3 and 8 € and for a drink between 2 and 5 €.
Raphaëlle Radermecker
Author
With a curious personality and a passion for well-chosen words, writing and discovery are my two passions. Berlin intrigues and fascinates me, with its cultural and artistic richness, its modernity and its ability to constantly renew itself.
These articles may be of interest to you