10 Fun, Unique & Unusual Sports in Berlin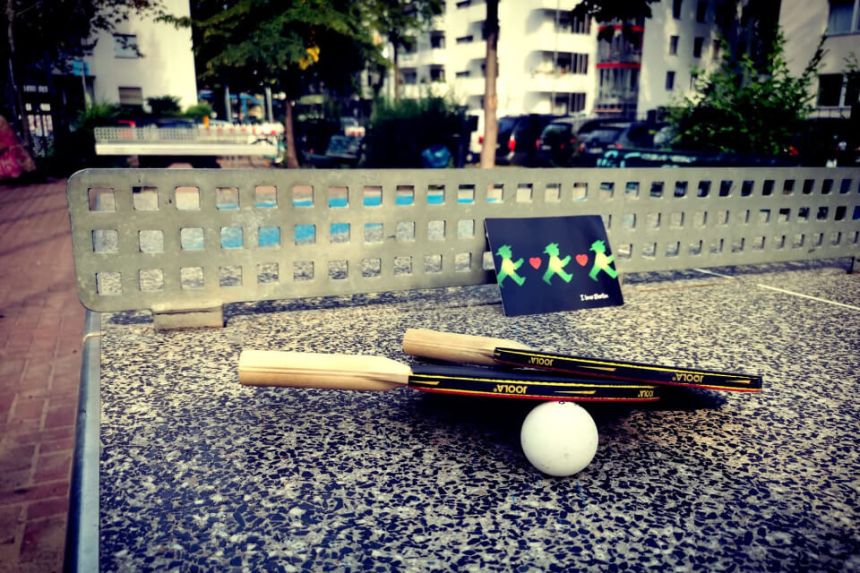 Are you looking for fun, cool and original sports to do in Berlin? With family or friends, individually or in teams, for fun or for competition? Berlin is full of sports activities that you didn't even know existed.
Here's our list of the top 10 sports to do in Berlin!
1. Racquet sports - simple but effective
From table tennis to squash, badminton and tennis, Berlin is full of possibilities for racquet lovers. With no less than 1,400 self-service table tennis tables scattered throughout the city, you can practice just about anywhere, anytime (this map allows you to find a table near you). All you have to do is bring your rackets and balls and let's go for a fiery match.
I tried the TIB badminton courts, right next to Tempelhof, where for 16 euros, I could hit the shuttlecock for 45 minutes. In the summer, the club rents clay tennis courts. Fans should be aware that ultimate (frisbee) matches are also held on the TIB's outdoor courts.
2. Ball games and Beach Volleyball
As you know, many parks have soccer, basketball and volleyball courts. All you have to do is bring your favorite ball and you're ready for some rhythmic games all over the city.
The Monbijou Park, right next to the S-Bahn Hackescher Markt, has a soccer field, a basketball court and a beach volleyball court with fine sand (the little extra: the view in the background of the Museum Island).
To make sure you have enough space and plan a beach volleyball match in advance, I recommend the Beach61 facility in the Gleisdreieck park or Beachmitte, which is right next to the Nordbahnhof with no less than 47 fields. You can book a field, enjoy the showers on site and even have a beer after the effort.
3. Pétanque - the south of France in the heart of Berlin
For aficionados or the curious, Berlin is full of hidden (or not) spots to play boules (and with a little imagination, you could almost hear the song of the cicadas, as in the south of France). I have tested the playgrounds in the Ostpark of Gleisdreieck and can only recommend them. A little in the shade or rather in the sun, the choice is yours.
In the Viktoriapark near Mehringdamm there are also playing fields. A somewhat more discreet place, but with the advantage of being close to the well-known Biergarten Golgatha, with its beers of all kinds.
4. Canoes, kayaks, paddles - all on board for a trip on the Spree.
Berlin, its river, lakes and canals offer endless possibilities for lovers of small watercraft. In most of the city's lakes, it is possible to rent boats without a license and pedal boats. Especially at the beautiful Lake Tegel (U-Bahnhof Alt-Tegel), where, at the end of the Greenwichpromenade, you can board large swan-shaped pedal boats and ride around the lake.
It is also possible, for the more sporty among us, to rent kayaks (one or two seats) and to sail on the Spree.
Backstagetourism close to the S-Bahn Rummelsburg, for example, allows the rental of kayaks, canoes and paddles for 2h, 3h or even the day. A plus: they offer guided tours of the city by canoe!
5. Climbing to the top
Climbing, either on the rock (boulder) or in a gym, is becoming more and more popular in Berlin. I stumbled upon the Kegel in the RAW (Warschauerstr.), where from outside you can see the colorful climbing walls and Berliners jumping, climbing, hanging on in all directions. In the nearby Biergarten, the Cassiopeia, you can also admire the outdoor climbing wall.
6. A little German culture with the Kegeln
I come to echo another article from Berlin Poche (where to play Kegeln in Berlin) and wish in my turn to touch on this subject. I discovered this sport when I was living in Dortmund and followed, a bit backwards I must say, a group of colleagues in the basement of an old neighborhood troquet. That was not my surprise when I discovered these tracks, balls and skittles. It's the perfect sport for team building, friendly competition and a good dose of fun.
7. Boardsports in Tempelhof
The Tempelhofer Feld is a paradise for skaters, cyclists and other fans of all kinds of board sports. The flat, asphalt floor of the former airport lends itself perfectly to this kind of activity.
All kinds of vehicles can be rented at the MobilCenter near the main entrance of the park on the Tempelhof S-Bahn side. From the small children's car to the large pedal boat for 4 people, as well as bicycles and tandems, young and old alike will find something to suit them and have fun touring the park.
8. Also in Tempelhof: baseball and softball
Who hasn't dreamed of doing like in all these American series, to carry a bat and hit the ball as hard as possible? HOME-RUUUUN!!!! In Berlin, it is possible. Just go to the Columbiadamm entrance of the Tempelhofer Feld and several evenings a week it is possible to watch the teams train and take information to join them.
The Berlin Skylarks will be happy to introduce you to their sport and allow you to attend their training sessions in the Ballpark.
9. Indoor Surf
Discover surfing is now possible in Berlin. Wellenwerk offers us the first artificial wave in Berlin. This magical place contains a whole experience: the wave, a surf store, a lifestyle restaurant and a bar with an explosive mixology, everything you need to spend an exotic and exotic moment.
Wellenwerk has 60-minute slots to surf this artificial wave. The power and height of the wave can be individually adjusted to suit everyone from 10 years old and/or 40 kg. They also offer lessons from beginners to advanced to try this extraordinary sport.
10. Roller Derby - my little favorite
Still too little known, the Roller Derby is nevertheless very present in Berlin. But what is it? This sport coming from the United States sees two teams on roller skates called "quads" compete against each other on an oval track in a frantic (and muscular) race. You may have seen this sport on the big screen in Bliss (Whip it) with Ellen Page?
Since 2008, members of the Bear City Roller Derby have been elbowing their way through the ranks to guarantee an exceptional show. The various Berlin teams play regularly on the Poststadion track near the Hauptbahnhof.
In addition to being an all-round sport, the Roller Derby advocates values of inclusion.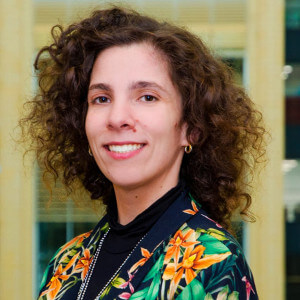 Lysiane B.
Author
For the past four years, I have been roaming the streets of Berlin in search of discoveries, novelties and surprises, with sports, music and entertainment of all kinds as my favorite activities.
These articles may be of interest to you
Hanami (Japanese) or Kirschblütenfest (German) takes place every year in Berlin. Where are the best places to see Japanese cherry trees in Berlin?
What to do in Berlin off the beaten track and far away from the recommended activities for tourists? Discover our selection of 20 unusual activities!
Thermal baths/saunas/hammams - This futuristic spa offers a dome of well-being and comfort for those who wish to escape the cold of winter.