Thai Park: a small Thai Street Food Market in Berlin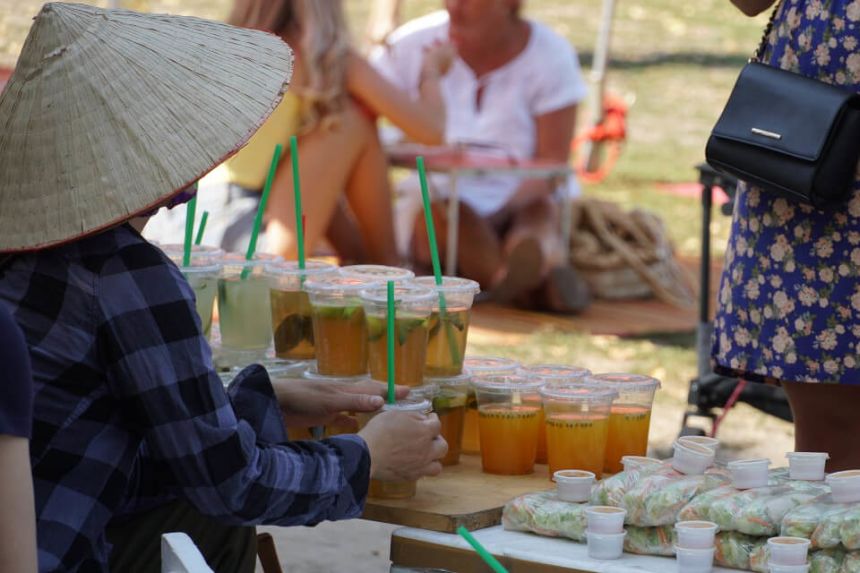 The Thai Park is actually hidden behind the hundred-year-old trees in the Preußenpark, not far from the Konstanzer Strasse underground station. If you walk around the park from the outside, you can't imagine for a moment what's going on. Only a few exotic smells reach us. And then when you enter the park, you first see a few Asian women who seem to be cleaning kitchen equipment. You continue to move forward and slowly a hallucinating spectacle appears: in the middle of the park, every weekend from April to October, dozens of food stalls are set up. Behind their vices, sitting on the ground, under colourful parasols to protect themselves from the sun, women cook and sell all the possible specialities of Thailand, accompanied by a sister, a mother, a daughter, a cousin, on stoves equipped with small gas bottles: curries, spring rolls, coconuts, pad thai, duck, beef, tofu, desserts, fresh fruit, all the street food stands have their speciality. Given the incredible success of these Thai cooks, others have come to join them and develop the offer. You can find Korean, Lao or Chinese food, in addition to cocktails prepared with alcohols stored in fridge-boxes. The lines are sometimes long in front of the most popular stands and the cooks follow one preparation after another without blinking an eye, with a few little hands to chop vegetables, prepare eggs or reheat noodles.
An incredible culinary journey to the land of smiles.
Opening hours: April to October, Friday to Sunday from 11am to 10pm
Address: Brandenburgische Str., 10707 Berlin
Metro: U7 Konstanzer Straße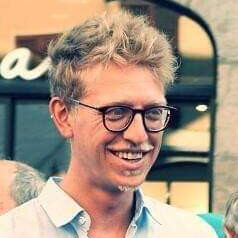 John-Henry Brichart
Author
I write novels, short stories, travel the world, take pictures, get drunk and scatter. I studied journalism and worked as a freelancer in Brussels before moving to Lisbon and now to Berlin.
These articles may be of interest to you
Trendy, underground, mythical, unusual, electro or techno, here is our selection of Berlin clubs that you should have seen at least once in your life!
Eating "like home" in the coziest restaurants in Berlin? Find here peaceful paradises where you can relax in a warm and romantic atmosphere.
Where to eat good Italian pizza in Berlin? Here is our selection and ranking of the best pizzerias in the city!